Unisex T-Shirt: USA Feathers (Military Green) T-Shirt
MGUNIUSAFEATHERS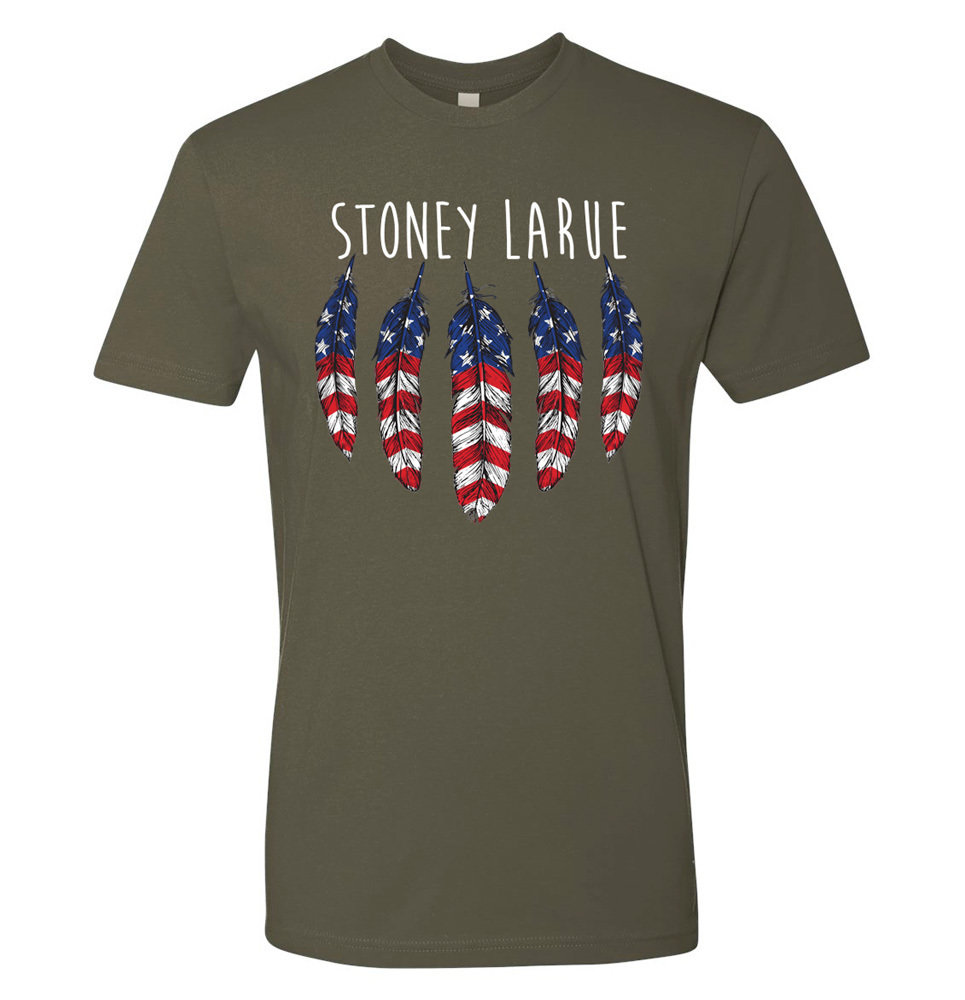 Stoney LaRue's "USA Feathers" design printed on a military green t-shirt, ready for pre-order! Ships on or before 6/21.




Size
Small (0) Medium (0) Large (0) Extra Large (0) XXL (0)
Please contact Jake Wheat at jake@jakewheat.com for order issues, or you may call: 502-381-3119.
Orders can take up to 14 business days to be processed, and tracking numbers are sent via. email once the order is shipped.
Orders cannot be refunded.