Men's T-Shirt: Oklahoma Breakdown 3/4 Sleeve T-Shirt
OKBREAKDOWNTSHIRT_BIN009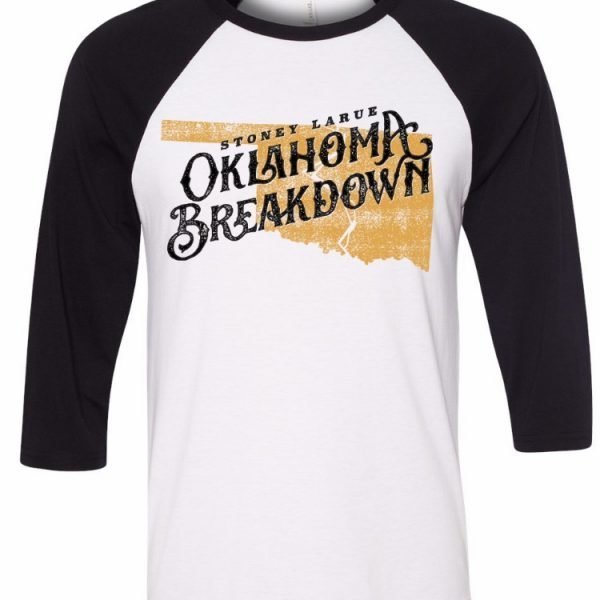 One of Stoney LaRue's most popular songs, and also one of his most popular shirts! This 3/4 sleeve t-shirt looks good, feels great, and let's everyone know you are a Red Dirt fan!
Size
Small (0) Medium (0) Large (0) XL (0) XXL (0) XXXL (0)
Please contact Jake Wheat at jake@jakewheat.com for order issues, or you may call: 502-381-3119.
Orders can take up to 14 business days to be processed, and tracking numbers are sent via. email once the order is shipped.
Orders cannot be refunded.